Here's a good-news story of partnership & unity in the midst of change.
Bob Griswold, my partner for the past 20 years, decided to join his kids in real estate, but Bob and I are continuing to serve clients together with unity – & great success for our clients.
Here's the good-news story:
2018 marks my 30th year as a real estate broker & resident of Solana Beach. Twenty years ago, Bob asked if he could join me & things changed. Our journey in real estate together launched us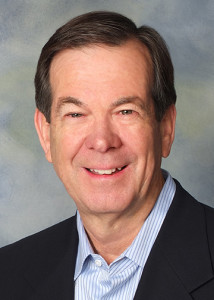 into being the #1 agents in Solana Beach – even though we have many sales outside Solana Beach, throughout coastal North County.
We treasure our clients! And we treasure our friendship.
Several years ago, Bob's two kids began their careers as residential real estate agents. They joined us (change again) & I added their pictures to the front page of my Special Reports.  I thought that would be the future. Then change occurred. In mid 2017, they decided to go off on their own.
This was a huge dilemma for Bob. He's always dreamed of being in business with his kids, yet Bob & I have a very successful & friendly partnership. What to do? So I came up with a win-win solution.
I suggested that Bob and I continue serving all our past & mutual clients together – forever – just as we have for 20 years, but simultaneously giving my full support to Bob beginning a new journey with his kids. Bob immediately said yes, with great relief. What good news for our clients!
So that's why Bob's picture is missing from the banner. I'm delighted that Bob & I have each wholeheartedly agreed to continue serving our past clients & future mutual clients  together – for as long as we're each in real estate (we both have young hearts) and for as long as clients ask for us as a team. It's a win-win for everyone – especially our many treasured clients.
We are entering 2018 with robust activity together. We have four homes in escrow already, several new properties for sale, and quite a few properties close to coming on the market. And we're serving a lot of great buyers together. 
If you'd like to be served by us as a team, we welcome that opportunity. In fact, take a look at what our clients say about us.