Note: Bob Griswold has been my real estate partner for the past 20 years. In 2018, Bob fulfilled a deep desire to join his two kids in real estate with my strong support. Bob and I continue to serve our past & mutual clients as a team – & they love it!
"This is the 6th home I have sold &, by a landslide, Bob & Scotty win my
'Best Realtors Award'!"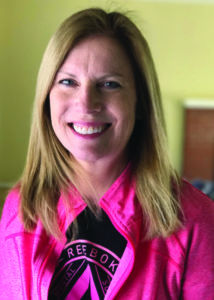 "Placing my parent's home of 35 years on the market, after losing them both within a month of each other, seemed a daunting task until I hired realtors Scotty Peck and Bob Griswold! Their unique knowledge of the Solana Beach housing market, combined with their multiple years of real estate experience, shined through from the moment I interviewed them. Within 24 hours of the home listing, Bob and Scotty negotiated between multiple offers and sold it for over the asking price. Thanks to the motivation, support, and tenacity of Bob and Scotty it took less than 30 days to clear out, clean, stage, list, review offers, and close escrow! In my life, this is the 6th home I have sold and by a landslide, Bob and Scotty win my 'Best Realtors Award'! Thank you Bob and Scotty for your communication, understanding, and high degree of professionalism throughout this process.  My only regret is that I can't sit and chat with my Mom and Dad about what a wonderful job you did for them."
Kathy Constantine
---
"As a recent widow, I had never sold a house on my own"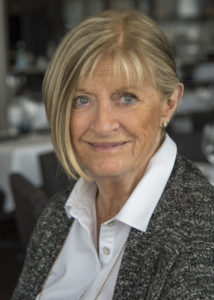 "As a recent widow, I had never sold a house on my own.  My choice of realtor was easy, as I have long been impressed with the way Scott and Bob market their listings.  I was not disappointed.
The house sold quickly, despite being a few weeks before Christmas.  Scott and Bob recommended top notch people to assist with some changes, and they made the selling process easy in every way.  I can honestly give them my highest recommendation."
Barbara Perkins
---
"You are so far ahead of the curve that you ARE the curve!"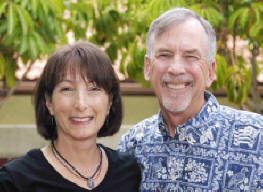 "My husband and I went to many Open Houses in our neighborhood and, at most of them, we met either Bob Griswold or Scotty Peck.After speaking with them on a number of occasions, we knew that, when we decided to move, we would absolutely list our home for sale with them.Scott & Bob are financially & technologically savvy & are really in-touch with the current market. Based on their input, we were confident that we were priced right, would show well, & would have the support that we needed at each step of the process. We have not been disappointed. Even in a challenging market, & even more challenging higher price range, our home sold in well under six months.Scotty & Bob are a great team. In fact, I told them, "You are so far ahead of the curve that you ARE the curve!"
Paula & Scott Benson
---
"You were definitely the Dream Team…"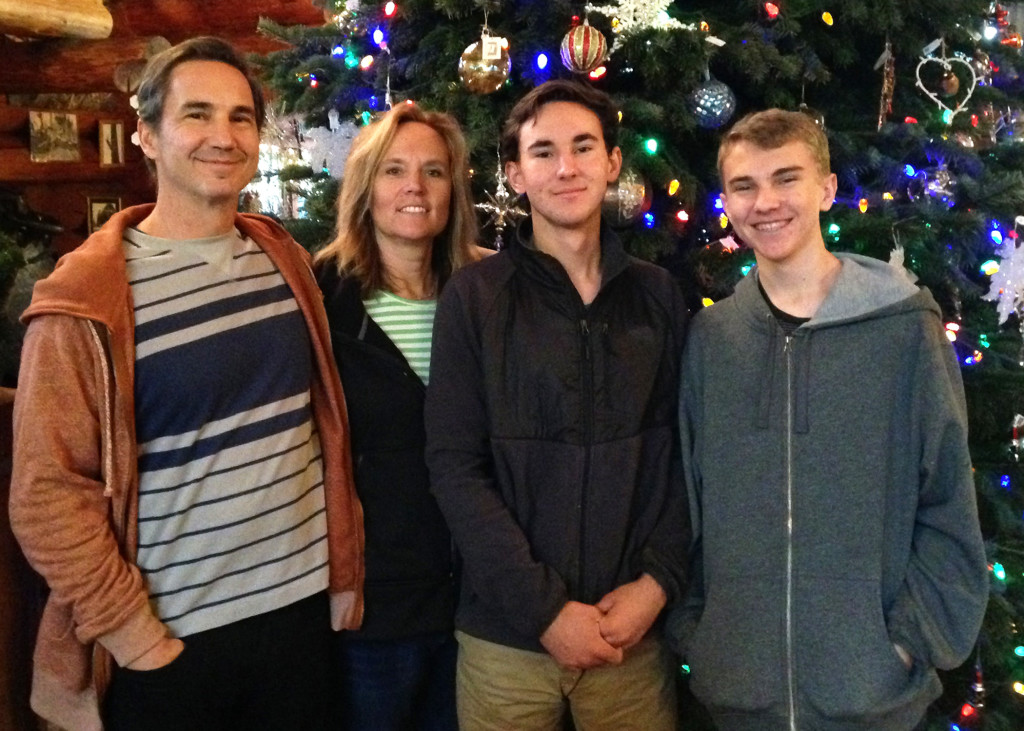 "You were definitely the "dream team" for us in our search for a new home. We had very specific & lengthy requirements in our search & you totally came through. Not only were you patient & understanding, but you did not pressure us to look at any homes that were not within the parameters we were looking for. When we found the perfect home that met all of the requirements – close to the kids' school, a remodel for me, a bedroom downstairs for my mom AND with room enough for a basketball court (not an easy task), you helped us outbid SIX other offers & we got the perfect house! I totally attribute our successful bidding to the great relationship that Bob had developed with the seller's realtor. Thank goodness for your many years of combined experience to help us navigate through the purchase of a bankruptcy home & a home that had been left in "as is" condition. We made it through unchartered & unknown territory with confidence and ease. Your calm & loving nature coupled with your many years of experience is what makes you the best realtors in all of North County."
The Smith Family
---
"The Absolute Best"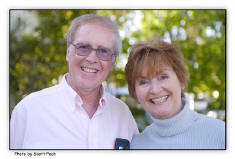 "We've purchased eight homes in our lifetime, but the buying experience with Scott & Bob tops them all. Besides being genuinely nice guys that we learned to call friends very rapidly, their market knowledge couldn't be better.We never felt the slightest bit of buying pressure, but instead, felt their complete concern with our needs. They only showed us homes that met our buying criteria and they facilitated our every need. Their professional and patient manner was also exhibited with both sellers and other agents.They did everything they said they would do, when they said they would do it, including returning our calls & answering questions immediately.With their guidance, we were able to find our new home in less than two days, and had a lot of fun doing it.We have absolute confidence in them, and sincerely feel that if anyone used any other Realtors, they would miss the absolute best. We could not recommend them more highly."
Jerry & Cathy Collins
---
"They are my friends for life"

"From my first call to Scott & Bob to choose them to sell my home, to the last call from them to celebrate the completed sale, they took care of everything – a great relief to me. Through the entire process, they completely eased my way through all questions & several significant obstacles. Their professional approach & caring attitude made my sale stress free. They are my friends for life."
Katheryn Fox, Solana Beach resident for 41 years
---
"Not only getting top dollar for our condo, but finding us the perfect home"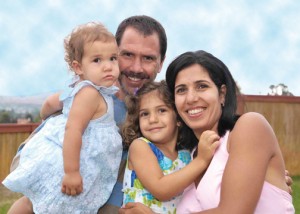 "We can't begin to tell you how impressed we are with all you did for our family. Not only did you do an outstanding job of getting us top dollar for our condo, but you helped us find the perfect home in Encinitas for our family to grow up in. Your honesty with us at every stage was refreshing. Your communication was superb. And your genuine caring for each of us was amazing.
Kent, Elham, Cadence, & Talia Rarrick
---
 "You made the home buying process incredibly easy."
"This was our first home purchase and we didn't know what to expect, but you made the home buying process incredibly easy. It was great to have experts calmly walk us through the process, keep us on track, and help us close in only 25 days! We will highly recommend you to our friends and family!"
Sophie & Michael Allen
---
"They got us the best possible price — in fact, a good deal more than we had anticipated."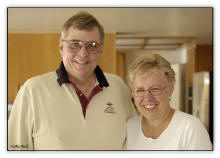 "When we decided to sell our home, we knew we wanted Scott and Bob. Scott had handled the buying of our home ten years earlier and we felt we didn't need to talk to any other agents when it came time to sell.SScott's & Bob's advice on the market was "right on." In addition, their use of state-of-the-art marketing methods & beautiful color photos of the house impressed everyone who saw them.They got us the best possible price – in fact, a good deal more than we had anticipated. This more than paid their commission.Their knowledge of the real estate business is the best. And besides that, they are great people to know. Thanks again for everything. We wish you worked where we are moving."
Susan and Charlie Baker
---
"The best test of a business relationship is seeing how people react when things go wrong…"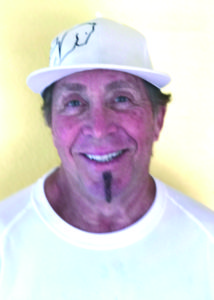 "The best test of a business relationship is seeing how people react when things go wrong"….as they did with the sale of my Solana Beach home. I spent the 6 months prior to meeting Scotty and Bob with another Realtor who failed to bring me any offers.
I listed with Peck/Griswold and they went right to work marketing my home in all the right ways. I had multiple offers within two weeks. Unfortunately, we encountered many difficulties with the Buyer's lender. Scotty and Bob never faltered or became uninterested. They stepped up and took care of all the difficult details that needed to be handled to make the home close escrow.
When things go smoothly any Realtor can look good. If you want to be sure you have realtors who will do "whatever it takes"….. then do yourself a favor and contact Scotty Peck or Bob Griswold.
Al Rosen
---
"Scott & Bob delivered on every single promise."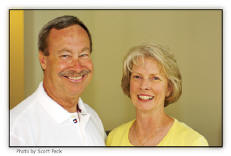 "Scott & Bob delivered on every single promise they made & selling our home with these exceptional pros was as easy as 1-2-3:On Sunday afternoon, we signed a listing agreement with Scott & Bob.By Tuesday morning, we had beautiful color flyers, a sign in the front lawn, & a featured ad on www.realtor.com, the prime internet real estate site. By Wednesday night, 60 realtors had toured our home & we had a contract!From beginning to end, Scott & Bob took care of everything. And they kept us informed every step of the way. We highly recommend them."
Jim & Susie Dysland
---
"Exactly the sort of people that you want as your realtors"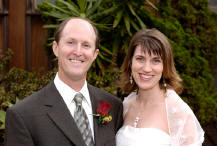 "Scott and Bob are exactly the sort of people that you want as your realtors. They have a thorough, expert understanding of the real estate business in general and the local market in particular.Relying on their skills and experience, I was able to complete transactions as both a seller and a buyer that would never have possible without them. They were there every step of the way, looking after every detail and facilitating the entire process.And while they are consummate professionals, they are also warm, friendly, and down-to-earth.I cannot recommend them strongly enough!"
Rand Steiger & Rebecca Plan
---
"The Dream Team of Real Estate"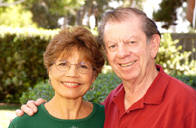 "Scott Peck & Bob Griswold are "The Dream Team of the Real Estate."When I decided to sell my home, I interviewed four different agents from various companies. Scott's & Bob's presentation was a cut above all of them. They were highly professional & gave me a feeling that I could trust them, although I had just met them for the first time. They listened to me, answered all of my questions, & I could tell & feel that they were being honest with me.At the time I put my home up for sale, I was making trips out of state and was gone all of the time. Scott & Bob called me long distance to give me an on-going status report. Needless to say, Scott & Bob became part of my family. Throughout the whole selling process, Scott & Bob were there for me. When the house was sold, there were inspections & repairs and they took care of everything for me. They were at my home everyday to make sure the job was done right.Where was I? Well, I had shipped my furniture & was gone to New Mexico with my beautiful new wife., Anita. You see, I had recently married my high school sweetheart and we didn't want to stay for another two weeks, waiting for the inspections, repairs, & close of escrow
.Scott & Bob, without any hesitation, said: "You two go. We will take care of everything." How fortunate I was to find Scott & Bob. To all of you looking for an agent, I give you "The Dream Team." Treat yourself & give Scott & Bob the opportunity to serve you."
Gilbert & Anita Aguilar
---